deserves some love 
Most everyone not versed in web design underestimates the importance of a well-designed website. Conversely, almost all of us can tell the difference between a good and bad website. Not only do you need to strive for consistent design throughout every page, paragraph, column and form… you need your site to perform for you while you're away.
We do that and more. Our knowledge and experience in web practices allows us to create a website for you that represents your brand accurately and authentically. It doesn't end there! We also ensure your website is fully compliant, updated and performing well in search engines for optimum web traffic that boosts your business's growth.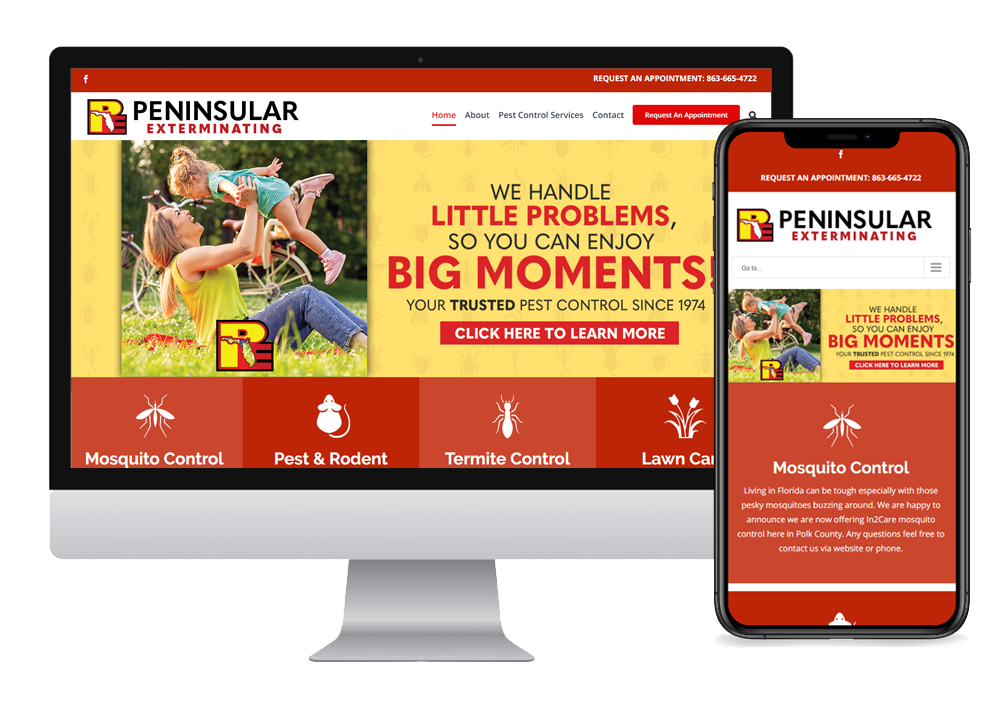 what makes a good website?
Your website is one of the first impressions you can make. Customers and clients who are looking for your service will need to feel comfortable enough to move forward with hiring you. They immediately draw conclusions based on your brand and website design. Fortunately, we like making good first impressions! 
responsive design
No matter  where your potential customer is viewing your site, we ensure your website looks good.
design & content balance
Visual design and the content need to work hand-in-hand. Not only will your customers find this pleasing, but so will search engines for ranking!
seo optimization
We ensure the baseline of your Search Engine Optimization is there to build upon organically. 
some of our favorite web design clients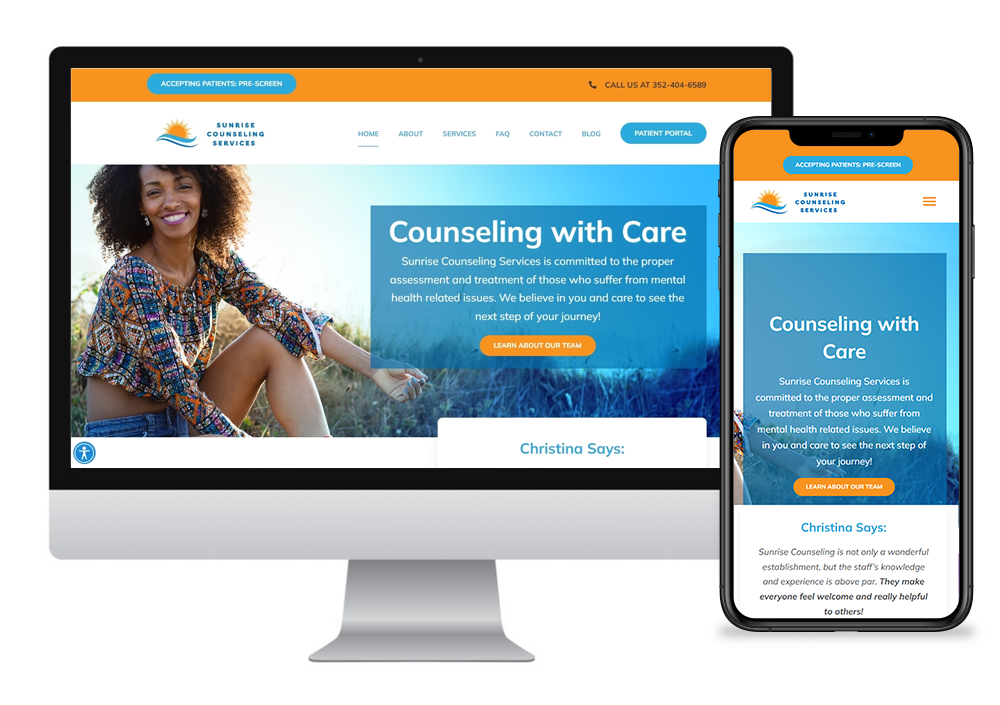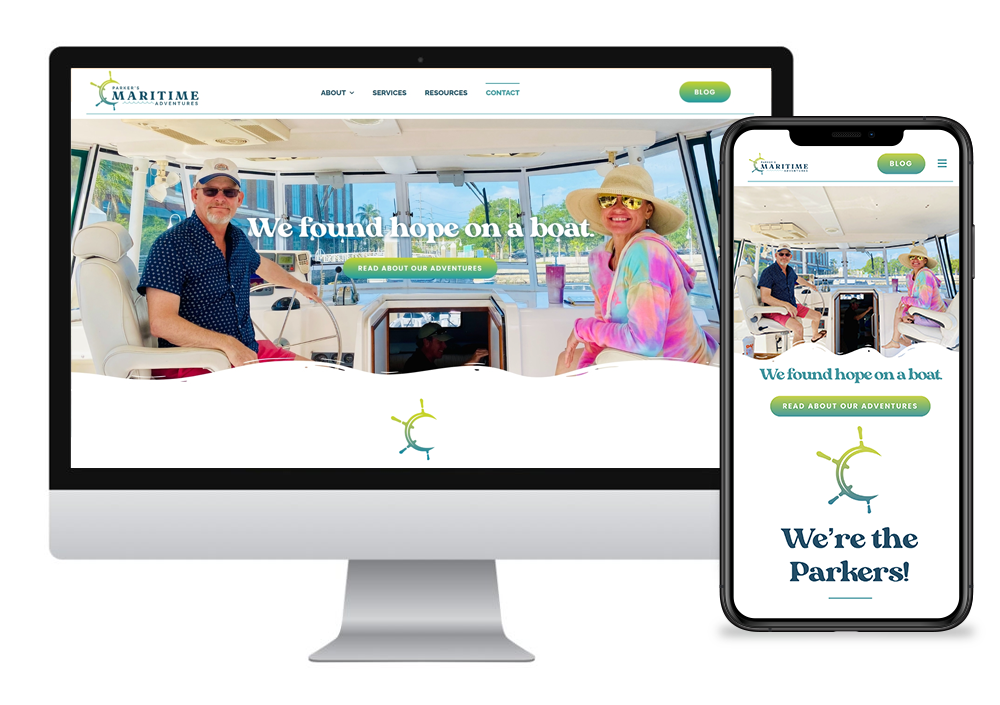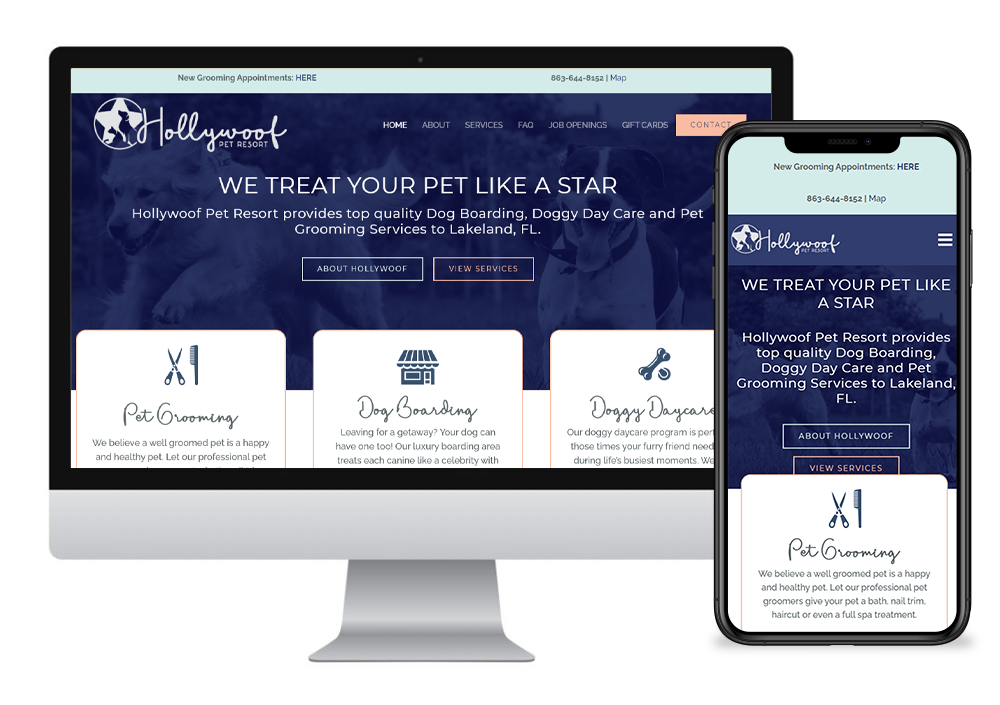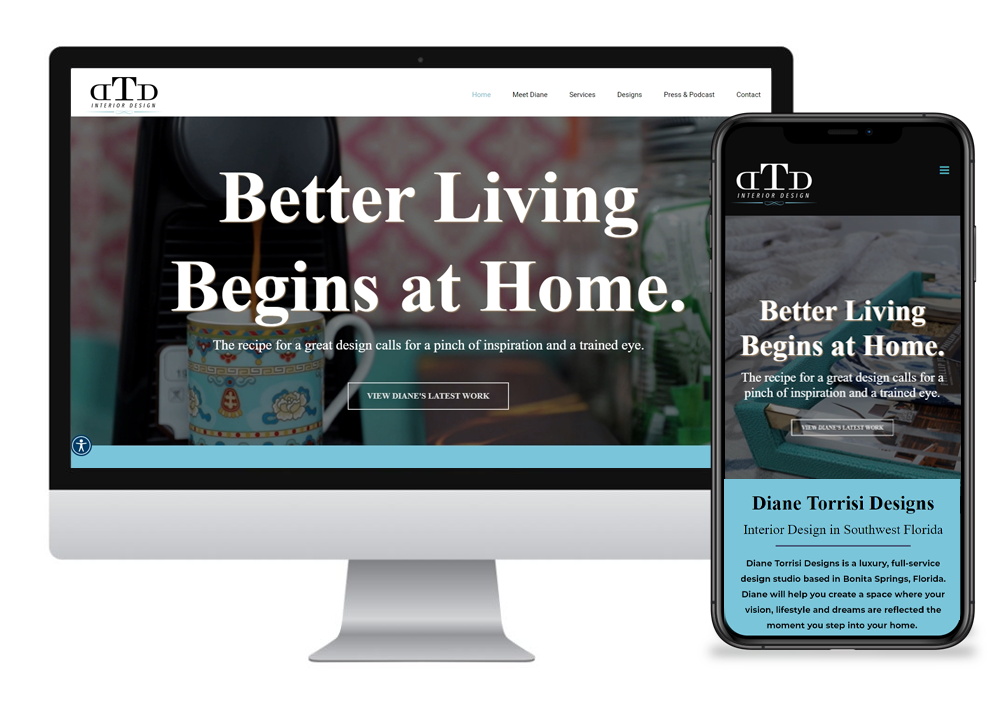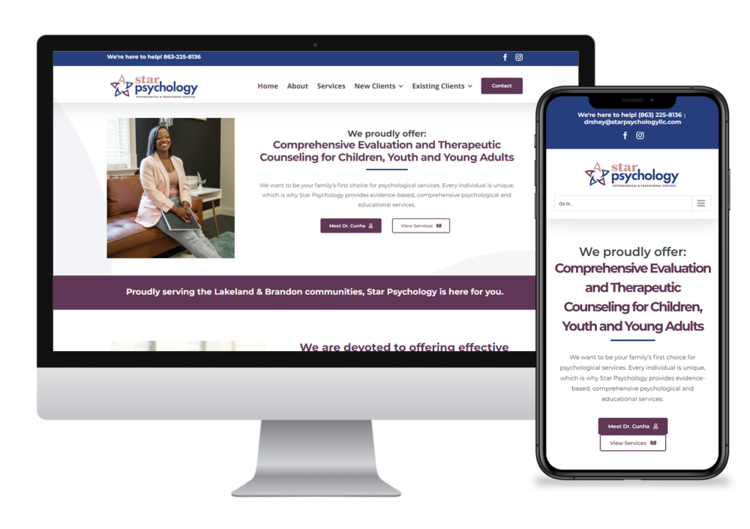 web design that makes your brand look as good as it is
you'll receive:
A website with enough pages to help you rank into search engines with perfectly tailored content.

A website that reinforces your visual brand with using appropriate fonts, colors, and verbiage.
A website that directs customers seamlessly down your sales funnel and inspires them to take action.
A website with lead generation and easy-to-use contact forms.
A website that ensures your business looks polished and professional in a sea of competitors.
We build WordPress websites that work wonders!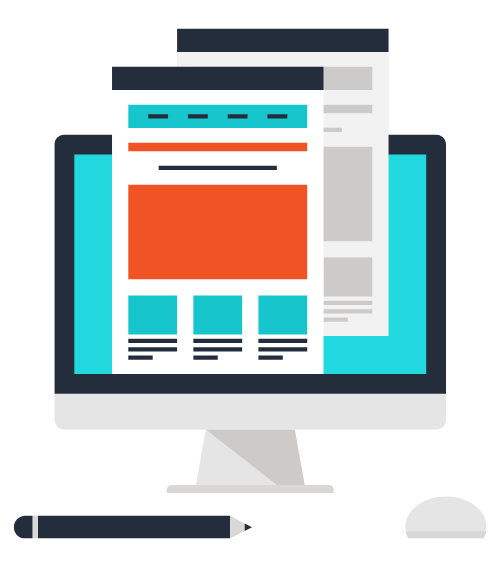 frequently asked questions
how do we start the web design process?
It's easy! After you've scheduled an appointment and met with our team, we walk you through the steps of what we would need. Everyone's a little bit different, so we try to streamline a timeframe that works best with your schedule. We send an invoice over and once that is paid, we send over a Web Design Form that has a 30-45 minute questionnaire for you to fill out. These questions help us collect data.
is there a benefit for a bigger page count for websites?
Search Engines love seeing pages dedicated to specific topics. If you have three services (for example: branding, web design, and social media management), breaking those into individual pages helps sites like Google rank each of these pages for specific keywords. Additionally, customers and site visitors love to easily navigate topics that interest them!
Our team always suggests a 5-page website to start with and plan to expand in a 3 – 6 month rage for optimal results.
what platforms do you build your websites on?
We proudly build our websites with the WordPress software and find the right hosting for our client's budgets. 
how long does the website development take to go live?
Depending upon the detail and length of the website content, we may work longer on larger projects. We currently estimate 5-8 weeks for most website if the client is able to provide content and feedback during the developmental process.
do you provide hosting for free?
We provide quotes for hosting in our website bundles. We offer two options:
 Shared Hosting – This is usually included in our website bundle for 3 years at a discounted rate. This means your site will be on a shared server where other businesses have their websites hosted.
Managed Hosting – Our premium website hosting service that is billed at $40 a month. This ensures you are on a managed WordPress server we have bought and will manage. We offer a 10% discount if purchased in advance or if you choose the Lemon Roots Brand Boost, your first 6 months is included.
how are e-mails handled?
We look into what your specific e-mail software is currently and see how we can transfer (and save) for the new website. Every business is different but we ensure we help you along the way.
will i be able to offer feedback during the the design process?
Of course! What we do is we get to a "draft" phase for design. This allows us to create all the pages and lay out how the page will load. When we present this to you, we will request areas for content or photos from the client. This is where communication is key!
if i want to add an additional page out of our agreed number, how much does that cost?
Outside of the agreed upon scope, we transition to our hourly billing at $95/hr. What this means is we go over what additional page is needed and we provide an estimate of how long it would take to create. Prices can range from 1 to 4 hours. 
is SEO included in web design services?
We ensure baseline SEO services with website prices. What this means is we attribute keyword-focused copy, image optimization, and metadata creation.
We do not offer ongoing SEO services or paid Google Ads.
do you offer post-launch support?
Yes! After your site goes live, we provide one-hour of support which includes website edits for copy, design, or technical issues. 
Afterwards, we are available for booking at an hourly rate of $95/hr.
lemon roots brand boost
A LIMITED TIME OFFER FOR ONLY $2,900
INCLUDES EXCLUSIVE DIGITAL IMPROVEMENT REPORT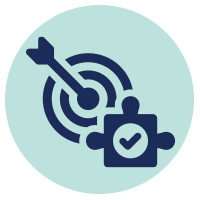 This package is designed for businesses wanting a brand constructed from the ground up. We start by consulting draft logo options for you to review and provide feedback on. Once a final design is approved, you'll be given a logo package with guidelines on where/how you may best use your new logo.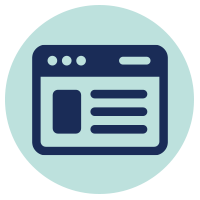 We provide a perfect starter website for your company in the form of a 5-page website. After collecting necessary info, we will draft layouts and overall site design on a subdomain made available to you for review. Website can be anticipated to go live within 5-8 weeks from start of project.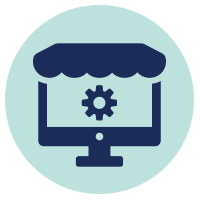 Your 6 months of hosting are no longer a concern with this package. We pay and handle the fees that are associated with hosting companies and ensures your website is fully backed up, protected and secured day-in and day-out. We will contact you near the end of the term to discuss renewal.